Trial Membership is available now!
Defeated.xxx and all our affiliate websites - 3.99$ for 3 days;
Just try it out to have all the advantages of a full subscription, with HD streaming of all videos for 4 websites with more than 900 videos made in the last years. We update now 15 videos each month!
Demos are now available in all new videos! Paypal is now accepted!

Check it out on Defeated.xxx with FREE HQ Images!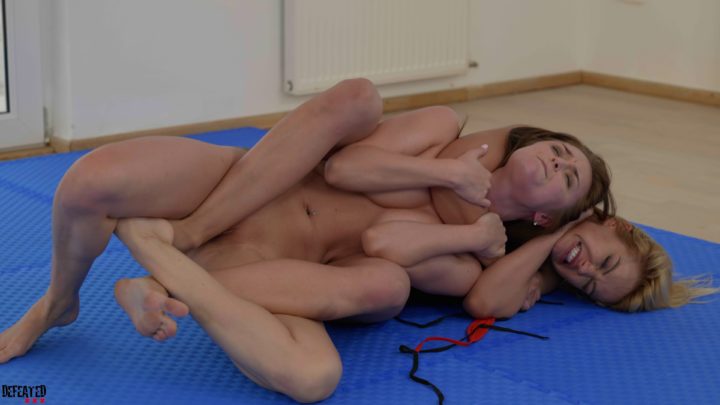 A LESSON IN DEFEAT
Another new talent has joined the ranks of Defeated, the lovely Alya and we thought it would be fun to put her up against Cherry for her first match and not really tell her who Cherry is. So, Alay is really confident when she does her pre-match interview. Cherry laughs off Alya's words, getting to see just how tiny Alya is. When the match begins, Alya does her best to remain that confident, but that doesn't help her at all. Cherry completely and totally dominates every minute of this match. That is ever minute after Alya pushes Cherry, trying her best to be tough. Alya get KO'd several times, stripped out of her tiny bikini and pinned in the end. Alya might not have known who Cherry was when this match started, but she certainly won't forget her after this beatdown.
Included:
Sleeper hold
KOs
Arm bar
Body scissors
Clothing removal (full nude)
Nipple torture
Head scissors
HOM smother
Dragon sleeper
Belly punching
Camel clutch
Torture rack
Matchbook pin
Available on Defeated.xxx