Catwoman has just about had it! Every single time she homes in on a big score, SOME flavor of nocturnal rodent shows up to steal her tantalizing prize! She's not gonna take it anymore, and she has just the thing to make sure she's ready for any breed of bat that might interfere next time! 
At last month's Villain Expo, she picked up a LexCorp Virtual Reality Crime Proficiency Enhancer. According to the brochure, it's guaranteed to do...something! The instructions were in Japanese, and Catwoman didn't have the time to piece them all together. She definitely saw the word "guarantee," though. She thinks. 
When she puts on the headset, she's transported to an incredibly realistic crime planning simulator, where she can load up a perfect copy of any of Gotham's intrusive heroes! Of course, Catwoman wastes no time in pulling up Batgirl. She has a score to settle with that nosey little flying rat! Not content to simply defeat Batgirl, Catwoman beats her mercilessly and electrocutes the life out of her. But a few minutes later, Cats realizes that the program has a few limitations....to really make sure that she's ready to face the actual Batgirl, the LexCorp program won't let the purple-clad punk stay dead! 
Time and again, Catwoman engages a new scenario in the Virtual Reality environment only to have Batgirl, resurrected and fully healed, show up to annoy her. One thing's for sure...the real life Batgirl better watch out, because by the end of the night, Cats is going to have all the experience she needs to present a real threat!
This movie contains face punching, belly punching, taser KOs, strangulation KOs, crowbar KO, drool, frozen doll, bondage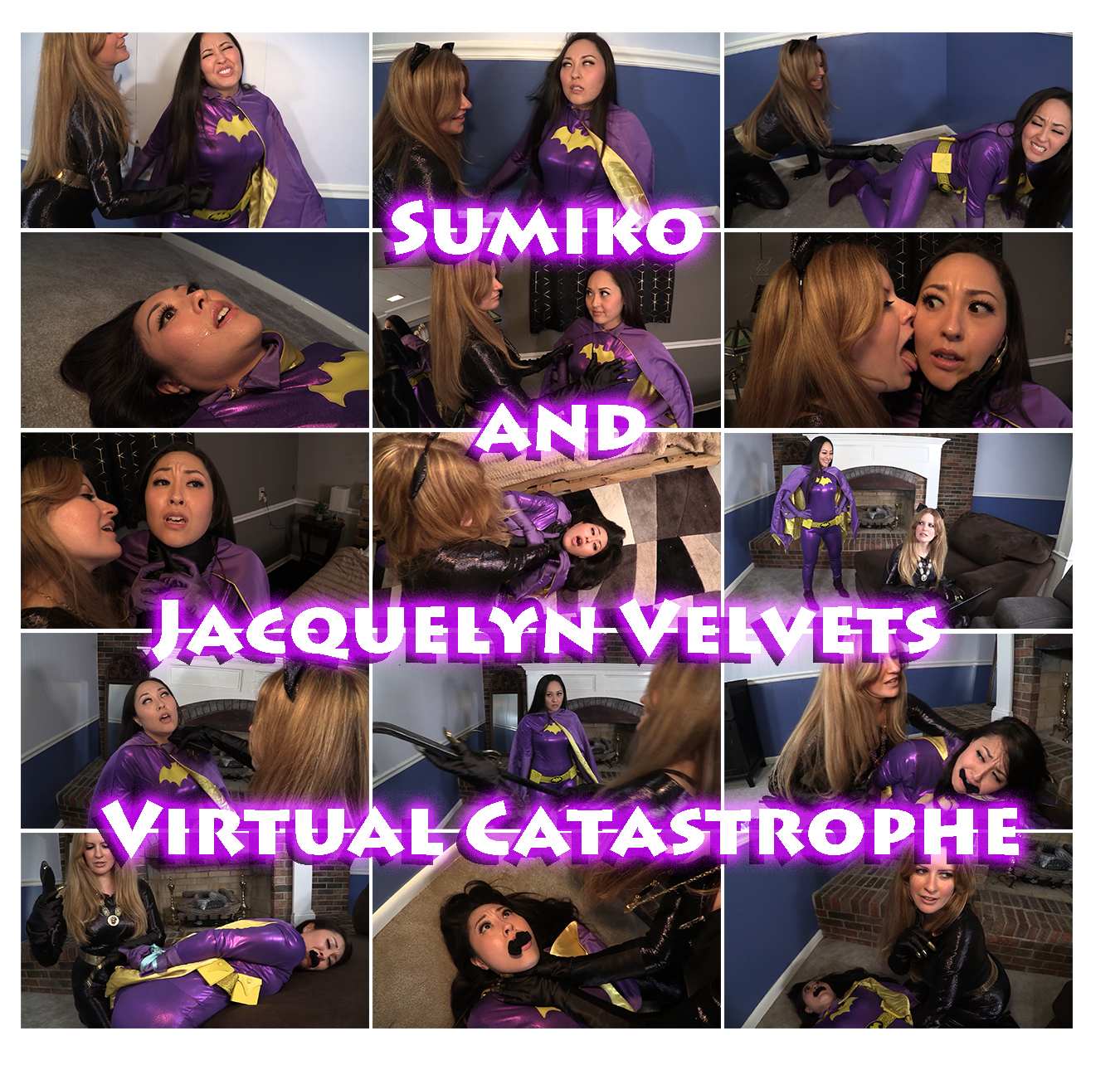 A 
Velvets Fantasies
 Exclusive!